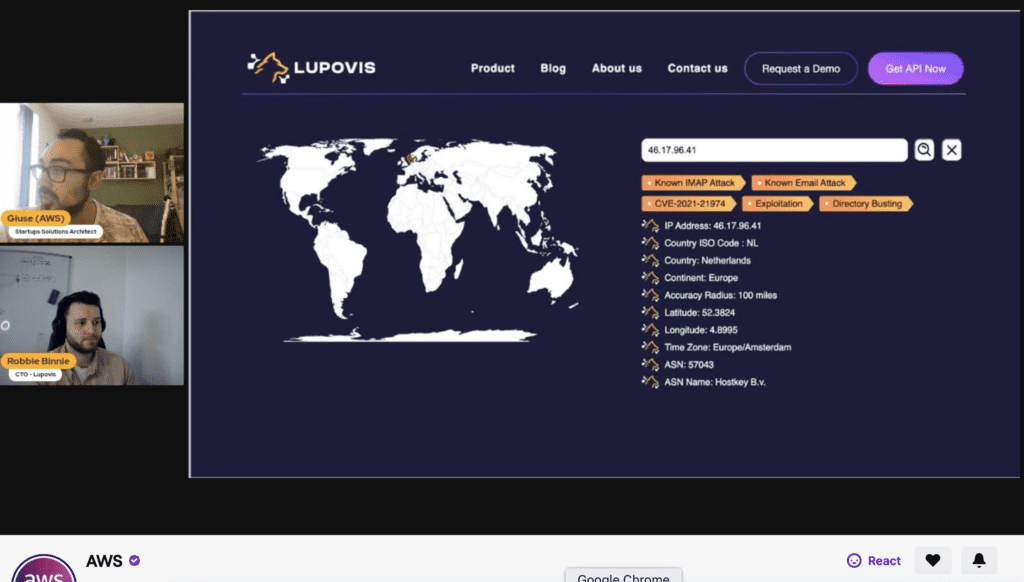 In a recent interview on the AWS Twitch Channel, Robbie Binnie, Chief Technology Officer of Lupovis, provided a captivating glimpse into the company's groundbreaking achievements in the realm of cybersecurity.
The interview was part of the intriguing series "Let's Build a Startup," that shed light on some of AWS's most remarkable partner success stories.
One of the standout innovations discussed was Lupovis' cutting-edge "deception as a service" solution, coupled with their global threat intelligence feed driven by cyber deception. Robbie elucidated the meticulous process of building and refining these ingenious services, and he duly credited the unwavering support from AWS as a pivotal factor in their realization.
Notably, he also underscored the seamless integration of these services into a SIEM, empowering Security Operations Center (SOC) teams to focus on critical alerts that truly matter, thus fortifying organizations against the ever-evolving landscape of cyber threats.
The interview served as a testament to Lupovis' unwavering commitment to advancing cybersecurity and their collaborative partnership with AWS in delivering cutting-edge solutions to safeguard digital enterprises.